Dancer has activities
for EVERYBODY! Choose your morning activity: Snorkeling or Dance Lessons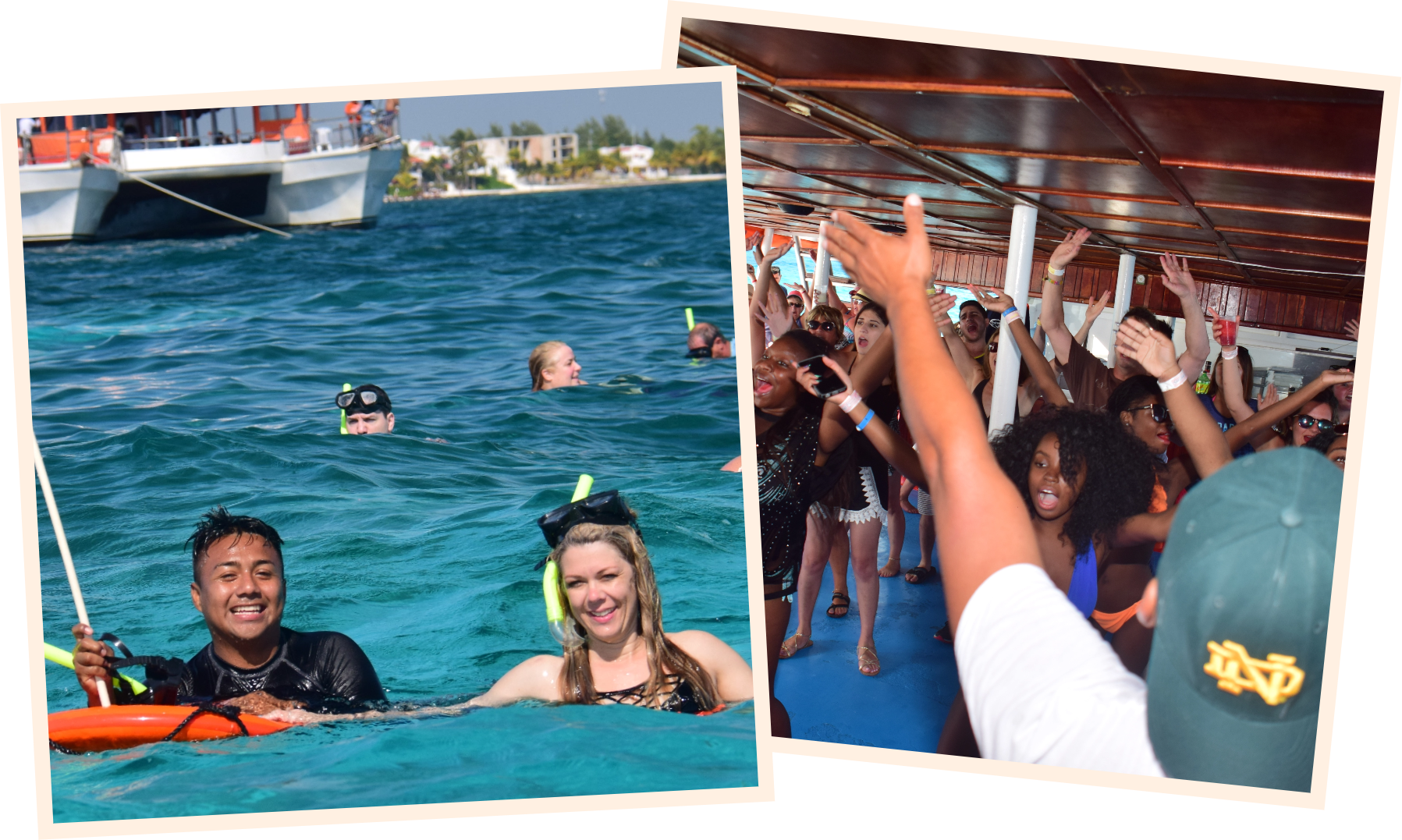 Enjoy water activities followed by lunch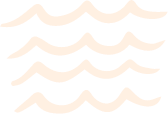 Experience Isla Mujeres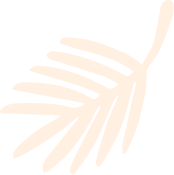 Party on the 1st floor or relax on our 2nd level

Fantastic Day On The Water! We were a group of 70 - high school students and parents. Had an absolute BLAST! The staff have it all figured out - the food, the drinks, and the FUN. We loved the mix of water time, time on the island, and the dance party - that is was the BEST! Highly Recommend!
c22hubb
October 30, 2022.
Private Boat for Wedding The hosts of the wedding booked this boat twice for all of the guests to go on so I can't speak on price but just experience. I think for any large wedding that can afford to do this it was an awesome experience. The workers on this boat are great and are high energy. They don't skimp on the drinks. They just keep bringing them over and over again.The food was also amazing. Each time, we had chicken skewers, rich, ceviche, guac and a cheese quesadilla. SO GOOD. Sounds basic but it wasn't. One trip we took was during the day, other at night. During the day everyone went swimming and the water was SUPER clear. Water was warm. Each time they had music playing and everyone danced after eating. We did karaoke on the second night.As a private event, I really enjoyed this.
Ajaykumar thakker
October 3, 2022.
Excellent Amazing tripe .lot of fun and enjoy water activities in see.good food IM vegetarians than vegetarians food also available in cruises. Drink .dance and full enjoy intriguing.staffa was too good familiar behavior. Value for money
Best experience!! I had the best time! I enjoyed the environment and the workers really stood out to me because of their amazing energy and customer service! It was such a great experience and would do it again!
nickole n
August 20, 2022.
Highly recommend Had so much fun, 10/10 experience. Would recommend to anyone visiting. They served good drinks, good food, good ceviche. They played good music and had nice snorkeling sites
cthomas0811
August 6, 2022.
Highly recommend the Dancer Catamaran Cruise We had a great time on the Dancer catamaran cruise to Isla Mujeres. The vibe was fun and lively, the snorkeling and water activies were great as well. We drove the golf cars on the Island and Angel was a great guide I just wish we could have explored on the golf carts a little more on our own. Other than that, it was a nice full day.
Wonderful Day!!! We had a blast on this excursion. The staff was terrific. The food was good; the drinks were geat. We didn't purchase the snorkeling option, but we did use the waterslide and diving board. We weren't overcrowded and that made our day even better. Our time on the island was nice too. I would like to have stayed a little longer on Isla Mujeres to see more of the island, but overall, this was an outstanding day. We will be back again!
So fun! So much fun!! The boat was clean, easy to get around, and felt very safe. The crew was so helpful and so much fun - some of the best dancers I've ever seen! My one piece of advice - if you get AT ALL seasick or motion sick, don't skip the dramamine!! I thought I could handle it & I ended up sitting on the boat for 2 hours staring at land once the boat anchored. Once the boat started moving again, I was able to join the dance floor & have a great time!
N/a Must go!!!!! Felix was awesomeee!!! You won't regret it !! The food is great and they fill you with drink after drink! Worth the money !!
R Jones
December 12, 2021.
Wonderful The staff was wonderful. They were professional and nice. The water craft was clean and well maintained. They provided us with food and it was delicious.